SPEAKERS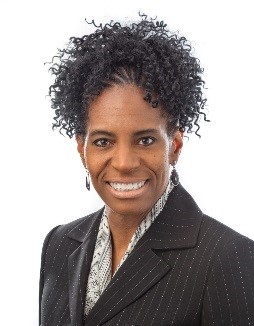 Alisa Allen | Senior Consultant- Advisian Alisa is the Senior Consultant responsible for managing Advisian's global calcined petroleum coke (CPC) services. As such, she and the Advisian team partner with international and domestic clients to develop strategic business solutions that assist companies in successfully achieving key business initiatives. In addition to business solutions, the team provides global market intelligence (commercial and technical) to the industry via multi-client studies, single-client studies, international conferences, and training workshops/seminars. The team specializes in analyzing calcined petroleum coke and calcinable-grade green petroleum coke supply/demand trends, import/export trade patterns, and pricing trends. Alisa is a key contributor to Advisian's flagship publications, the Pace Petroleum Coke Quarterly's (PCQ) and the Calcined Petroleum Coke Global Outlook Report's. She is also a key contributor to single-client studies conducted by the group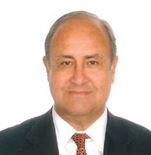 Helmy Andrawis | VP and Director, US Refining - Advisian
Helmy Andrawis is VP and Director, US Refining, and has over 40 years of engineering experience in the fields of Petroleum Refining, Petrochemicals, Heavy Oil Upgrading, Sulfur Technology and Oil and Gas Processing. His engineering experience covers feasibility studies, conceptual designs, process designs, detailed design as well as plant commissioning and startup. He currently works out of our Los Angeles California office. He has published and presented many papers at the AFPM, AIChE, O&GJ and PTQ, including a paper on Heavy Oil Upgrading in the O&GJ, covering the methodology for selecting refinery configurations. He holds a BSc and partial fulfillment of a MSc in Chemical Engineering, Cairo University, Egypt, completed a certificate in Technology Management from the California Institute of Technology, Industrial Relationship Center, and is a Registered Professional Engineer in the State of California and an active member of the local Los Angeles AIChE section.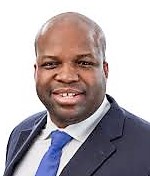 Vashdev Arthur | Senior Technical Analyst- Advisian
Vashdev is a contributing author for the Pace Petroleum Coke Quarterly© (PCQ) and the Calcined Petroleum Coke Subscription Service. His other responsibilities include developing and maintaining information resources and databases relating to calcinable grade green petroleum coke, calcined petroleum coke, and primary aluminum; and contributing articles for Petroleum Coke News Updates. Additionally, he provides support for petroleum coke related single-client assignments.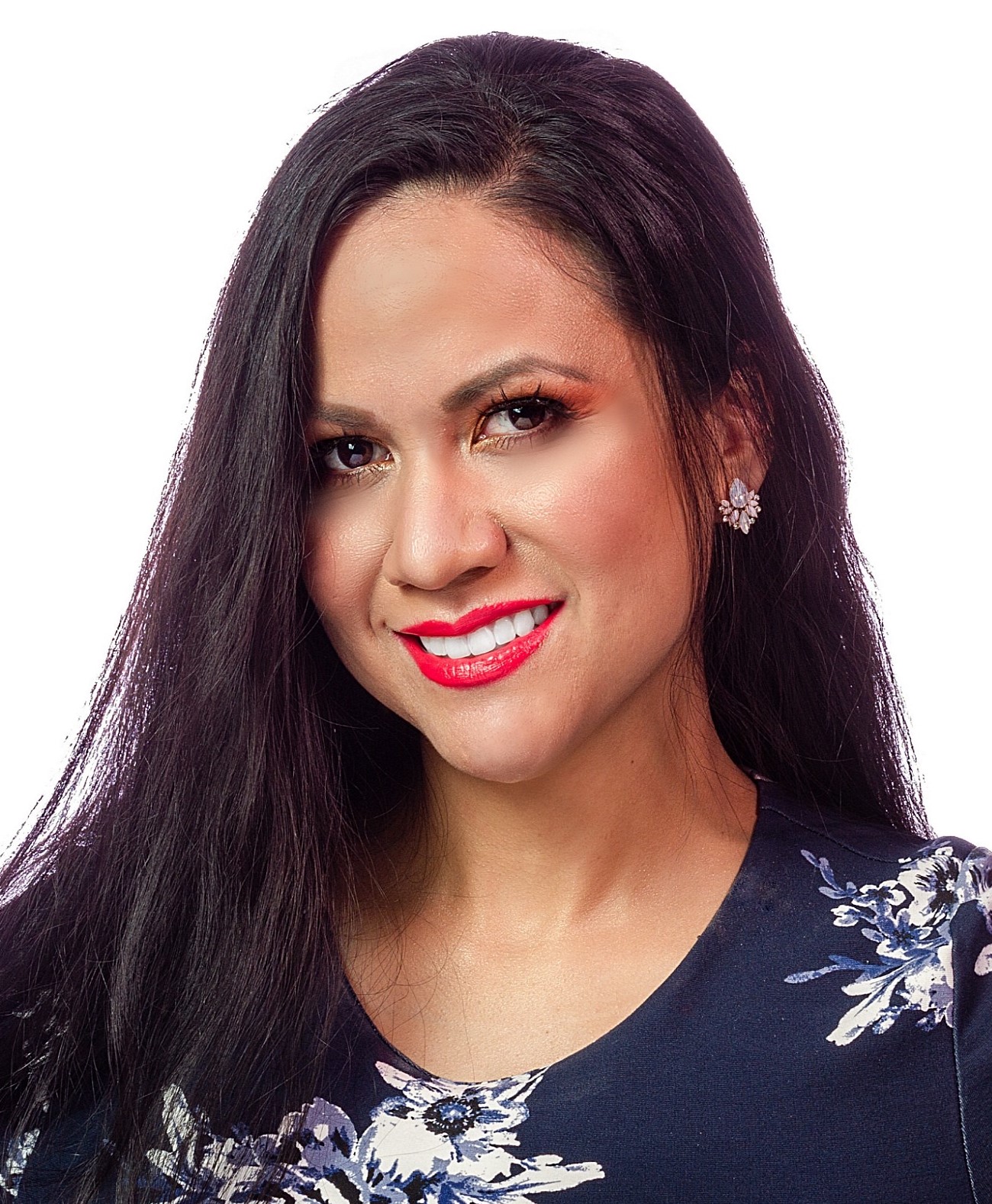 Amanda Barela | Consultant- Advisian
Amanda is an experienced market research consultant with over 10 years of comprehensive Petroleum, Chemicals and Energy sectors across the globe. She evaluates market conditions, trends, and industry-specific solutions to assist clients in their navigation of the refining & petrochemical landscape. Her long-term market outlooks and strategies guide organizations in their capital planning efforts. Amanda specializes in analyzing calcined petroleum coke and calcinable-grade green petroleum, supply/demand trends, import/export trade patterns, and pricing trends. She is also a contributing author to Advisian's flagship publications, the Pace Petroleum Coke Quarterly© (PCQ) and the Calcined Petroleum Coke Report©. Her technical experience includes linear programming and optimization.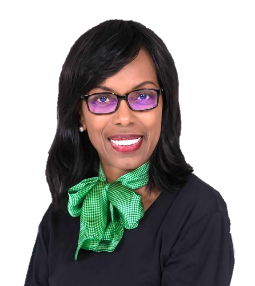 Yasmin Brown | Group Manager- Advisian
As business developer, market researcher, engineer, and consultant, Yasmin is a Group Manager within the Carbon practice for Advisian (formerly Jacobs Consultancy). Yasmin's career has included fast-track roles of increasing responsibility in technical and managerial roles in Process Engineering, Project Management, and Quality Management for major lines of business including Refining, Pharmaceuticals, Foods, Chemicals, and Specialty Chemicals. Yasmin is a globally recognized expert in carbon markets, notably green and calcined petroleum coke, coal tar pitch, and other specialty carbons.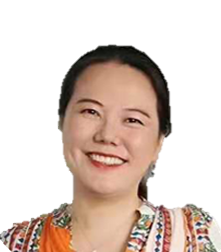 Angela Chen | Vice President- DQ Carbon Group Limited
Angela currently serves as Vice President of DQ Carbon Group Limited. After returning to China in 2004 from the United States, she entered into the family carbon business, Yunhai Carbon, as the deputy general manager, responsible for sales and finance. In 2009, she joined China Daqing Gaoxin International Industry and Trading Co., Ltd. as Vice President, responsible for business operations. From 2012 to 2014, she served as deputy general manager of Weifang Lianxing, a large calcined coke enterprise, and was in charge of the sales of calcined coke. Since 2015, she has worked at DQ Carbon Group Limited overseeing the overall operation and development of the company. Working in the field of petroleum coke for more than ten years, she can accurately grasp the development trend of this industry and make reasonable prediction.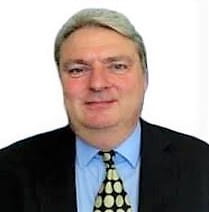 Lee Dacey | Senior Vice President- Global Downstream & Market Services- Advisian
Lee is responsible for leading our global consultancy team in the sales and execution of studies and technical assignments for global clients or in developing high value solutions for clients by combining multiple capabilities within Advisian and Worley. Lee has led many studies over the years assisting clients and stakeholders in developing a robust business case for complex large downstream projects in diverse regions and industry segments including USA, Asia, Middle East, Europe and more recently Africa.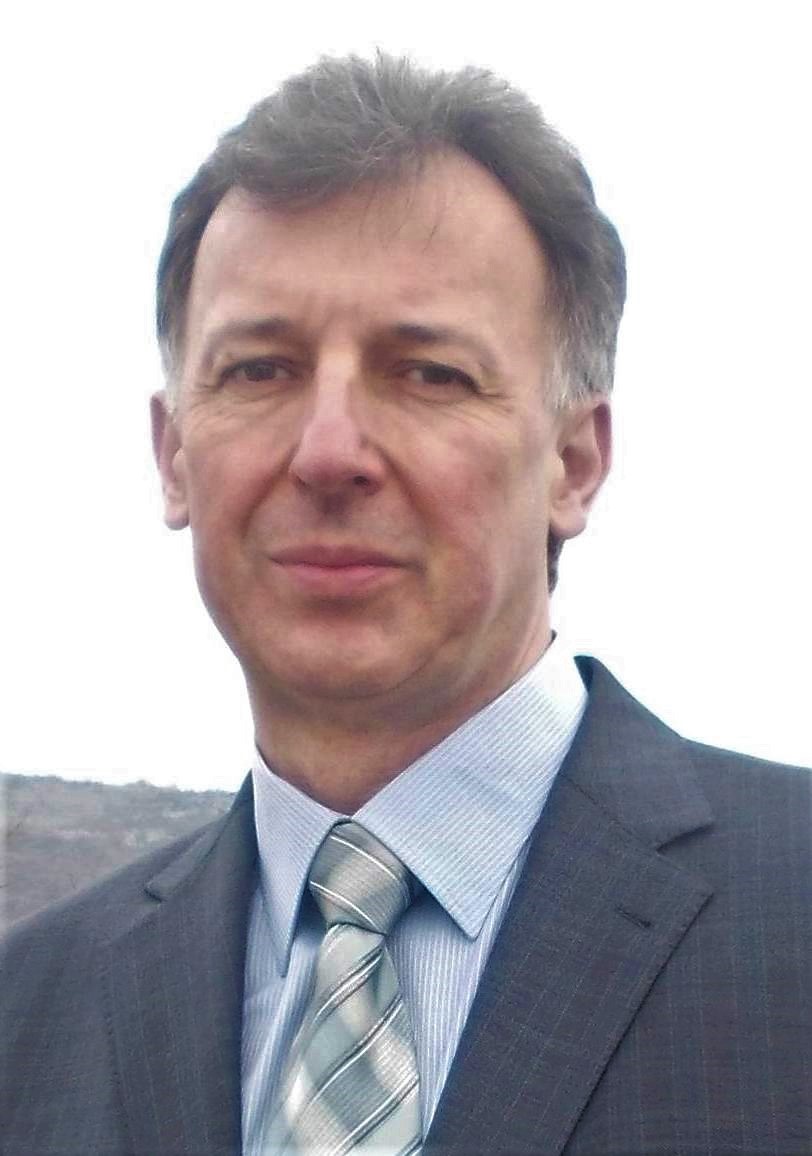 Goran Djukanovic | Independent Aluminum Industry Consultant
Goran has spoken at many leading aluminium conferences, including: Arabal, Metal Bulletin, FastmarketsMB, and Aluminium Dusseldorf. He has worked as an independent analyst/consultant for the aluminium and energy markets, the Ministry of Economy and Central Bank of Montenegro, and has written reports on aluminium use in aerospace, automotive and can stock markets. He is well published with articles and research reports in both European and Global leading aluminium publications.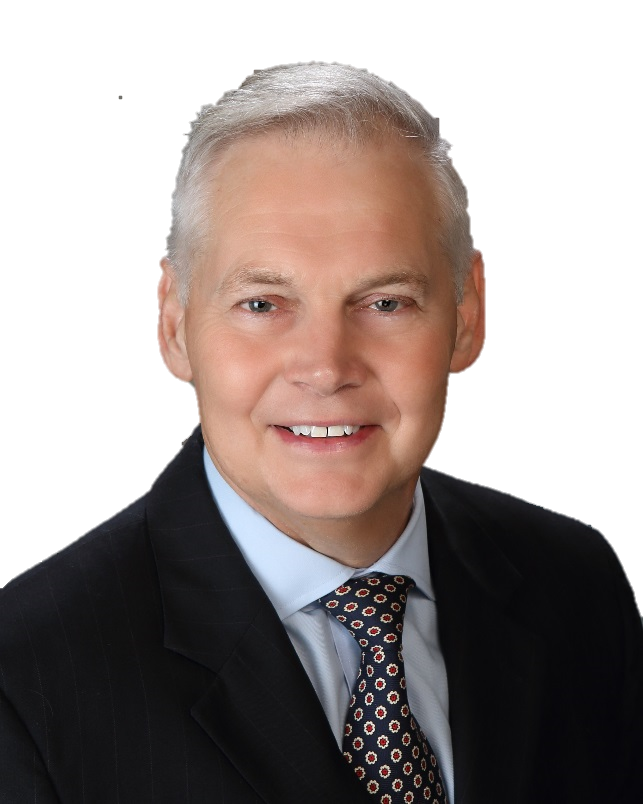 Les Edwards | VP of Production Control and Technical Services- Rain Carbon Inc.
Les Edwards is VP of Production Control and Technical Services at Rain Carbon Inc. responsible for production planning, customer technical support and R&D activities within the calcination business unit. He has been with the company for 20 years and prior to that, spent 10 years working in the aluminum industry in Australia. He is a regular presenter at industry technical conferences and has authored or co-authored more than 20 technical papers on carbon related topics since joining Rain Carbon. Les will talk about a new technology developed by Rain Carbon to produce ACP - anhydrous carbon pellets. ACP offers the potential to produce a fully engineered CPC product with significant performance benefits for anode producers and improved environmental performance for calciners.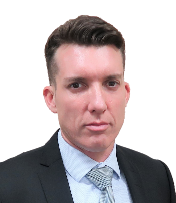 Hans Gildenhuys | VP of Production Control and Technical Services- Advisian
Hans is a Principal Consultant for Advisian. Before joining Advisian, Hans led strategic planning, carbon management and optimization teams at Chevron's global head office and at a major refinery in California. He is an avid innovator and has developed a novel process engineering technology which has been successfully commercialized in the US. With Advisian he currently leads studies for clients to transition their energy portfolio to cleaner fuels and lower carbon emissions.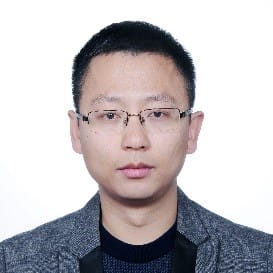 Owen Huang | General Manager of Sales- Sunstone Development Co.
Owen is the General Manager of Sales, Assistant to the CEO, head the overseas institution and is General Manager of the Hong Kong Sunstone Development Co. He specializes in marketing and international trading of aluminum related products (i.e., carbon anode, petroleum coke, calcined coke, alumina, metal and other commodities related to the aluminum industry.
Bill Keesom | Group Manager- Advisian
Bill has worked in the refining industry for over 30 years. From the early days of reformulated gasoline, the low carbon fuel standard in California and lately IMO 2020, he has been helping refiners determine how best to meet new fuel regulations. He follows petroleum and energy markets to help coalesce insight for Advisian and our clients.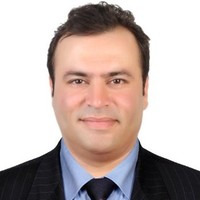 Sandeep Khatwani | Process Section Manager- Advisian
Sandeep joins us from Worley (formerly Jacobs ECR Engineering). He has worked extensively in coker technology development, design and operations, with over fifteen years of diversified Process Engineering experience in Refining, Petrochemical and Chemical industries. He has a proven track record of leading all phases of grassroots and revamp capital projects including process technology development, conceptual and feasibility studies, debottlenecking studies, Front-end Engineering Design, detailed engineering and unit commissioning/start-up support. Sandeep is adept at managing large EPC projects ($1 Billion+ TIC) involving multi-office execution with significant workshare content, with extensive experience in all major aspects of lump-sum capital project execution involving process design.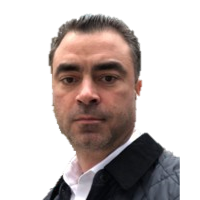 Robert Madeira | Managing Director- CW Advisory
In his capacity as the lead of CW Advisory, Robert works with senior clients across the world on solving some of their most complex management, strategic and investment issues. Recent projects include advising a Middle East sovereign wealth fund on a major investment in African markets, developing a fly ash export business for a European national electrical power generator, creating a corporate energy management capability and strategy / roadmap model for a regional cement group and providing transaction support for an Indian cement group considering an investment in a developed market. Robert holds an MBA from the Harvard Business School and is a triple-major (Economics, International Relations and Organizational Behavior & Management) undergraduate from Brown University. Previous to joining CW Advisory, he had experience in strategic consulting with Booz & Co., investment management with Arden Asset Management, and Mergers & Acquisitions with Citibank.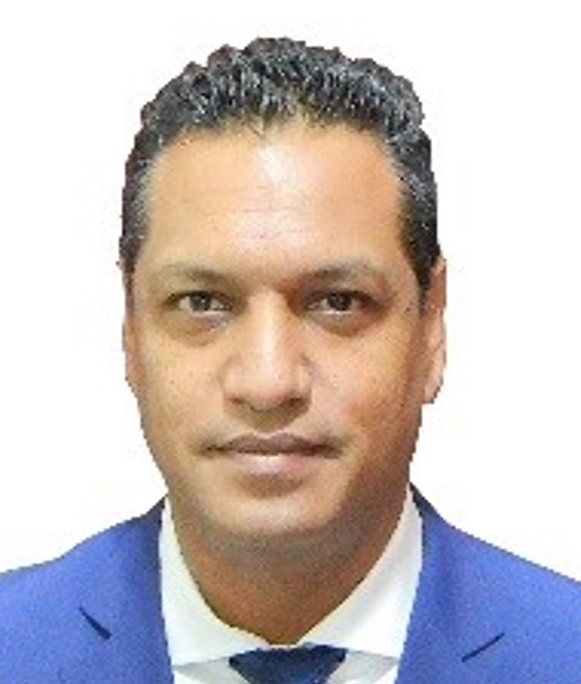 Jason Moodley | Supply Chain Manager- Sohar Aluminum
Jason is currently the Supply Chain Manager for Sohar Aluminium. Sohar Aluminium was formed in September 2004 to undertake a landmark greenfield primary aluminum smelter with the capacity to produce 390,000 tons of high-quality aluminum annually, along with an associated 1,000 MW power plant and port facilities in the Sultanate of Oman. Jointly owned by OQ Group, Abu Dhabi National Energy Company PJSC - TAQA and Rio Tinto (RT), Sohar Aluminium has won global acclaim for its superior, environmentally friendly technology. Jason is responsible for product sales and sourcing raw materials for the entire plant. Having worked in many roles within the smelting industry, Jason has a keen perspective of and possesses a wealth of knowledge about the calcined petroleum coke market.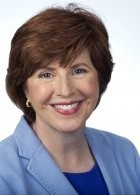 Mary Jane Saunders | Vice President and General Counsel- Beer Institute
Mary Jane is Vice President, General Counsel and Secretary for the Beer Institute. She joined the Beer Institute in 2011 after serving as general counsel for Subway Franchisee Advertising Fund Trust, the marketing and advertising arm of Subway restaurants. Prior to that, she was a partner at two national law firms. Mary Jane graduated with a B.A. from Virginia Tech and earned a J.D. from the Walter F. George School of Law at Mercer University. She is admitted to practice in Connecticut, D.C., and Virginia.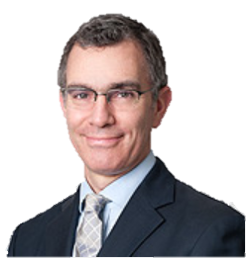 Matthew Scott-Hansen | Executive Vice President, Carbon Calcination Business- Rain Carbon Inc.
Matthew is the Executive Vice President in charge of the global Carbon Calcination Business Unit at Rain Carbon Inc. He has been with Rain since 2008, initially overseeing petroleum coke trading activities and then as Chief Logistics Officer, overseeing all global logistics for all of Rain's liquid and solid raw materials and finished goods. Prior to joining Rain, he spent 12 years in the global petroleum coke trading industry. Matthew has two bachelor's degrees from Colby College in German and International Studies, as well as a Master's degree in International Relations from the Johns Hopkins University School of Advanced International Studies in both the Italy and the US. Matthew's presentation will focus on the current dynamics of the petroleum coke calcination industry in India, where Rain has been an active participant since 1998.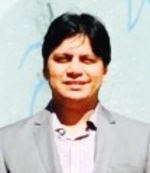 Pulak Tyagi | General Manager, Dry Bulk Trading- Oman Trading
Pulak currently oversees as General Manager, Dry Bulk Trading at Oman Trading International (OQ Group). Oman Trading International is one of the leading Oil & Gas Trading companies in the world, 100% owned by Sultanate of Oman. He leads global trading of OTI's Petcoke & Sulphur volumes from various refining assets in Oman including OPRIC & upcoming supplies from DUQM refinery, Oman. He brings wide experience & knowledge of both fuel & anode coke markets.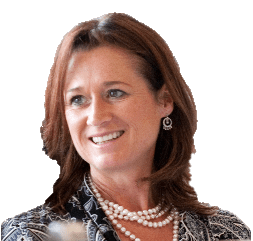 Henriette van Niekerk | Global Head of Dry Bulk Analysis- Clarksons Platou
Dr Henriëtte van Niekerk is the Global Head of Dry Bulk Analysis at Clarksons Platou, the leading ship broking firm with offices around the world. Her team provides market intelligence to clients and they assist with the formulation of freight strategies. Prior to joining Clarksons, she was with the University of Stellenbosch in South Africa, where she headed up the Unit for Maritime Studies. She lectured in transport economics and logistics and undertook various consultancies on behalf of the maritime industry and the South African government.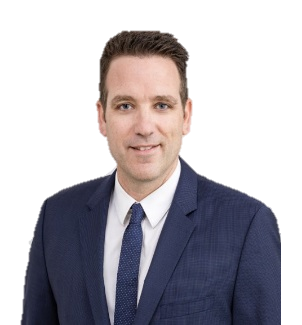 Michael Weidokal | Executive Director- International Strategic Analysis
Michael is the founder and Executive Director of ISA (International Strategic Analysis), one of the world's leading providers of international economic research and country intelligence. He is a leading expert in the fields of international trade and investment, economic forecasting, political risk and international business strategy.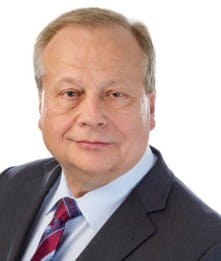 Ben Ziesmer | Group Manager- Advisian
Ben leads Advisian's Fuel Grade Carbon Practice and Carbon Group day-to-day operations. He specializes in providing technical and market consulting services to the refining, natural gas, and power industries. Ben is a key contributor to and leader of the Pace Petroleum Coke Quarterly, which has been published on a monthly basis since 1985.
---