Aaron Tran
Location: Sydney
Why did I join Advisian?
Having previously worked in corporate law, I joined Advisian to gain more exposure to the commercial side of major transactions and projects. Advisian offered a great opportunity to move closer to more impactful decision-making, as well as develop my lateral thinking, commercial acumen, and problem solving skills.
Why do I like working at Advisian?
The workplace culture at Advisian is a big highlight: it is driven and hardworking, whilst still being friendly, welcoming and relaxed. The working structure is also relatively flat, allowing you to gain very direct exposure to client-facing work and interactions at an early stage. There is also a willingness to listen to new ideas and initiatives at all levels.
Tell us about an exciting piece of work that you have done.
I worked as a transaction adviser on a project involving the procurement of an operator for a correctional facility in NSW. The project was interesting from a public policy and commercial perspective, being one of the first cases where the public and private sector competed to operate a correctional facility in NSW. During the project, I had direct exposure to the client as well as other key stakeholders, and it proved to be a great learning experience and opportunity to work alongside senior executives from other organisations.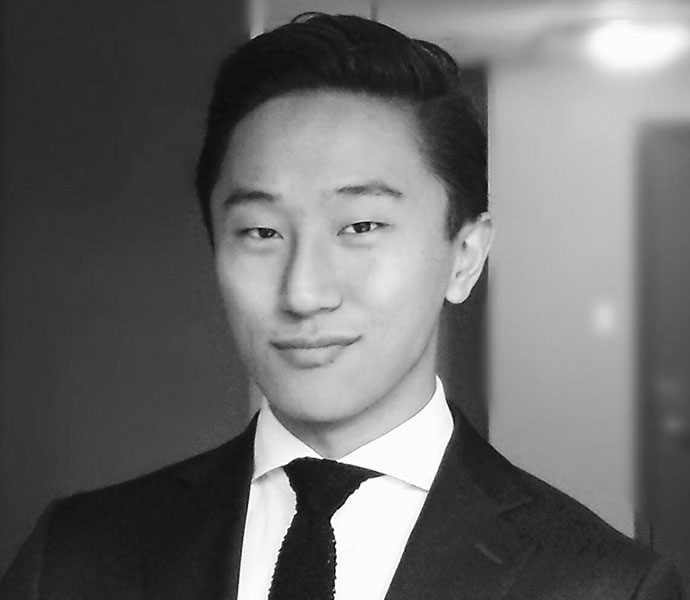 Chantel Morris
Location: Brisbane
Why did I join Advisian?
The breadth of work done by the business was the reason that I joined Advisian. As a mutli-disciplinary student, a company that enabled me to work across sectors and service lines was very attractive.
Why do I like working at Advisian?
Two elements about Advisian stand out for me. Firstly, the in-depth knowledge and practical experience of my peers is extremely exciting. This is coupled with a culture of leveraging off each other's strengths, never being afraid to ask questions or challenge assumptions, and recognising what we each bring to the team – surely a winning combination to ensure that we bring the best solution to our clients. The second aspect of the Advisian Way that I appreciate is our pursuit of innovation. Available seed funding and the EPIC Challenge to me represent the firm's commitment to driving innovation and pursuing new and more efficient ways of work. Being at the forefront of challenging the industry makes working at Advisian a privilege.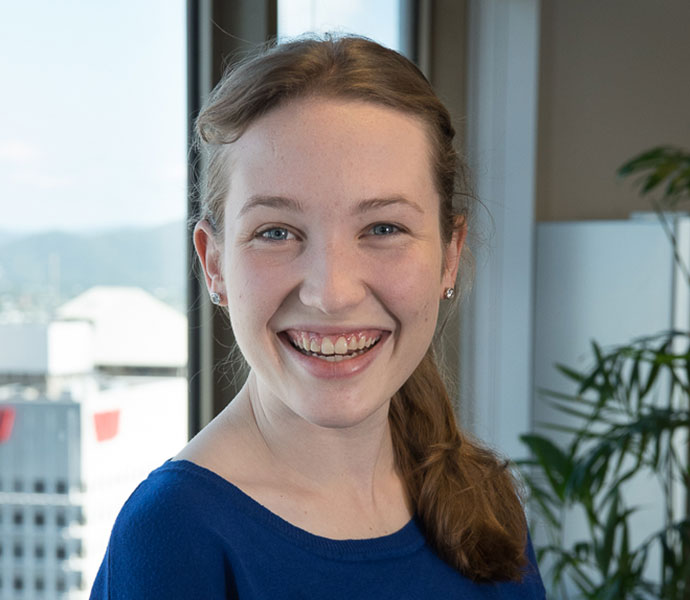 Declan Bird
Location: Sydney
Why did I join Advisian?
I joined Advisian to further explore working as an engineer in a professional setting and develop my skills. Working for Advisian also presented the opportunity to be exposed to a vast array of clients and projects while working on a diverse team. The variety of work and opportunities on offer at Advisian is definitely something that drew me to them.
Why do I like working for Advisian?
I like working for Advisian because of the positive culture here and the sense of ownership I have for the work I do. There is a massive sense of positivity here, everyone gets on really well and there have been great opportunities to engage with coworkers both professionally at work and socially outside of formal work settings. From early on working here as a graduate I was given ownership of the work I was doing, with responsibility for the decisions I made and the ability to decide how I would progress with the support from the team around me when I needed it. This has resulted in a greatly positive experience and a balanced work place during my first year working here.
Tell us about an exciting piece of work that you have done
An interesting piece of work that I have been involved in has been conducting a flood risk management study for the town of Bundeena in Sydney's Sutherland Shire. This job has allowed me to greatly develop professionally, teaching me new skills and allowing me to take on responsibility for large elements of the project. I have also been able to engage with the local community and council to a considerable extent on this project, allowing me to have a different perspective on the work and the impact that it will have on people.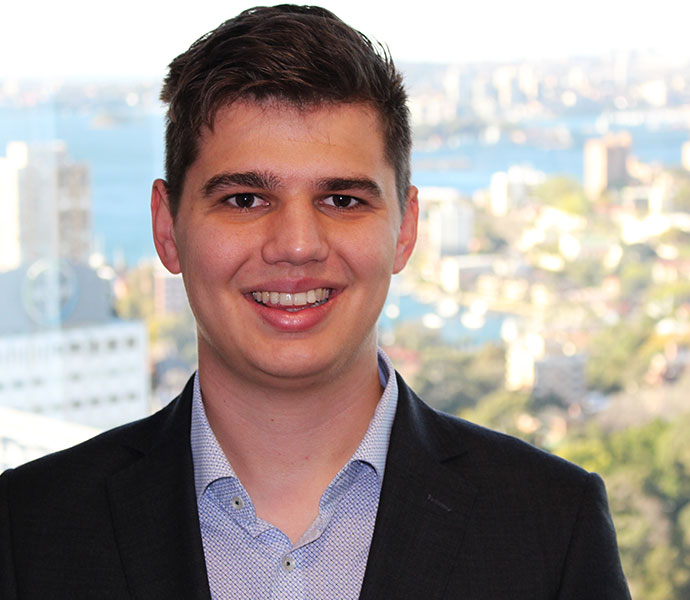 Erin Smith
Location: Melbourne
Why did I join Advisian?
I joined Advisian to get exposure to a diversity of work and sector experience, from large-scale transport projects, to public sector investments that deliver better health and environmental outcomes for communities
Why do I like working at Advisian?
Working alongside highly-experienced, engaged colleagues means that everyday there are opportunities to work collaboratively that challenge my thinking and expand my knowledge.
Tell us about an exciting piece of work that you have done.
Working in a small team with extensive strategy and business case experience, we assisted an Australian port manager to develop a strategic assessment of the long-term direction of their towage business and the implications for tug fleet maintenance and replacement decisions. This project provided a great opportunity to apply my background in regional development by considering business-level investment decisions within the context of state wide priorities to build a multi-port system, foster industry development and meet future freight demand.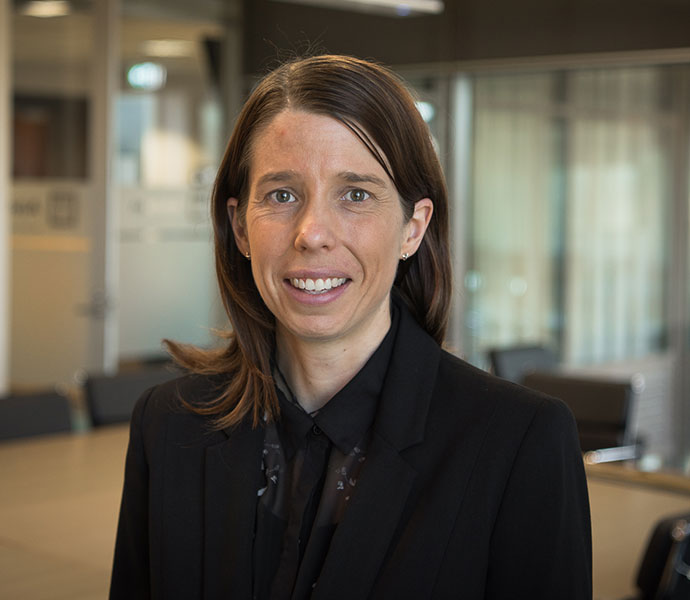 Farah Al-Hasany
Location: Perth
"I have joined Advisian as a graduate Civil/Structural Engineer and until this day it is been a wonderful experience. I have chosen Advisian because it has a unique company structure and strategy. At Advisian I have received all the types of support that I needed to develop myself as a young professional engineer. Our environment is filled with energy and encouragement to assist all employees in providing a great work. Working in Advisian gave me the opportunity to be exposed to different business sectors including but not limited to designing roads, carparks, bridges & buildings, writing a project proposal, scope and specification. With Advisian I had the chance of being exposed to the clients of the projects that I am working on, to help me in identifying their requirements to accomplish the work successfully.
One of the most exciting projects that I have completed was inspecting a railway bridge. This project gave me an insight on how to identify if the structure is strong enough to handle the applied loads. I have learnt how to establish a strategic process that can help in simplifying the inspection. Also, there were risks involved in performing the work. Therefore I have learnt how to avoid the risks by following the guidelines given by a senior engineer.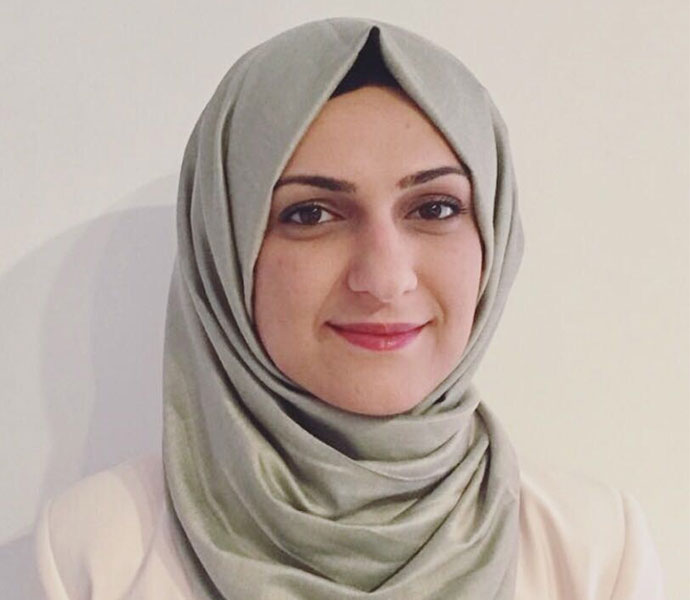 Nicholas Salmon
Location: Brisbane
Why did I join Advisian?
I joined the Advisian Brisbane office because it's the home of Advisian's global centre of excellence for alumina and bauxite, and the opportunity to work surrounded by experts in my field of interest was too good to pass up.
Why do I like working at Advisian?
I love working at Advisian because of the people. No one is ever too busy to explain the context of the work or to give me a few helpful tips to point me in the right direction. Everyone is committed to helping me learn how to do my job as well as possible, and that makes me in turn committed to the team.
What is an exciting piece of work that you have done?
I'm currently working on data analysis and modelling of an Irish Alumina Refinery. It's exciting partially because of the thrill of the late night skype calls with the other side of the world, but also because the modelling opportunities have really stretched my technical capacity. The need to deliver operational improvements to already well functioning plants poses a unique challenge that I hadn't experienced before, but I'm really enjoying sinking my teeth into it.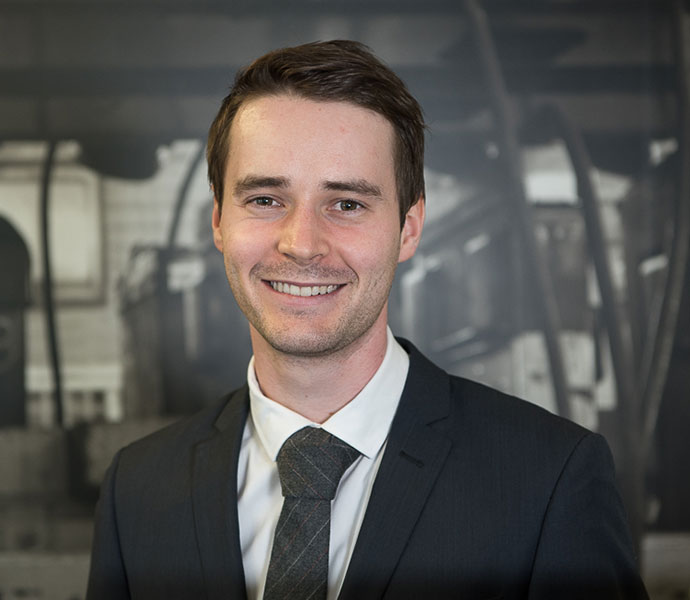 Rajiv Venkatraman
Location: Melbourne
Why did I join Advisian?
I joined Advisian for its reputation in delivering value within engineering projects from a technical and management consulting view especially given my background in engineering and business.
Why do I like working for Advisian?
The people at Advisian along with the flexibility and range of projects I can work in are the main aspects of the job that bring me to work every day.
Tell us about an exciting piece of work that you have done.
A recent project I took part in was a corporate responsibility project in partnership with the WorleyParsons Foundation, World Vision and AsiaP3 Hub to investigate the feasibility of sanitation facilities for the seaside community of Hanuabada in Port Moresby, Papua New Guinea. I had the opportunity to work with people from Advisian's overseas offices and even fly to Port Moresby which was an exhilarating experience where I interviewed residents and met with government representatives to gather insights while visiting existing sanitation facilities"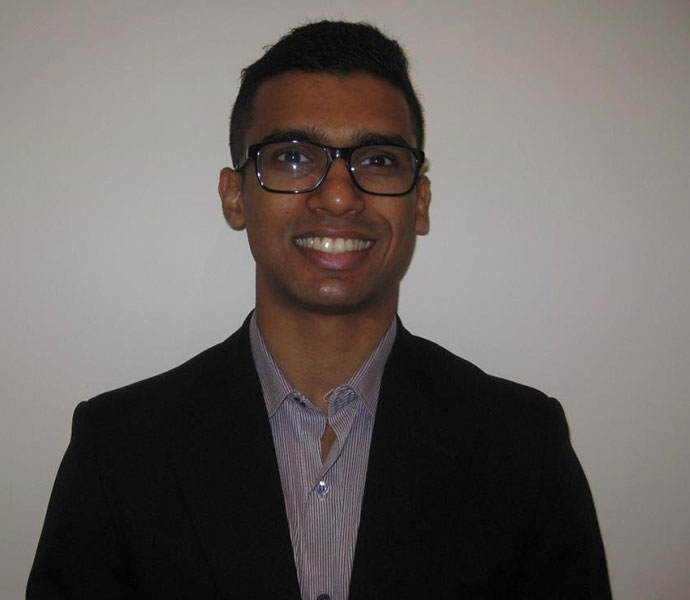 Sam Chiu
Location: Perth
Why did I join Advisian?
I joined Advisian because of the unique exposure to management consulting work. I've always been interested in understanding the impact a project has on a business, and coming from a technical oriented background there aren't many opportunities to learn directly what is important to a business at a higher level. It was a great opportunity to join an organisation that develops engineering talent and provides additional opportunities in the strategy space.
Why do I like working for Advisian?
What stands out to me is Advisian's forward thinking approach to delivering long-term value for clients. In combination with tier 1 clients, the potential opportunities and support given to graduates/undergraduates is immense. It feels great working in an environment that supports pushing the envelope and developing new ideas, as a young professional you want every bit of support to develop new ideas and set yourself apart.
Tell us about an exciting piece of work that you have done.
I am currently supporting a large multi-national oil and gas company in the unique position of transitioning into a first-time operator whilst being handed over ownership of a major facility. In addition to broadening my technical capabilities in the oil and gas field I have been able to develop an understanding of the different ways consultants can reduce time and cost requirements for clients, the different needs/challenges of stakeholders in a major project, the challenges faced by a company looking to deliver results on a tight timeline, and have had the opportunity further develop my networks within the industry.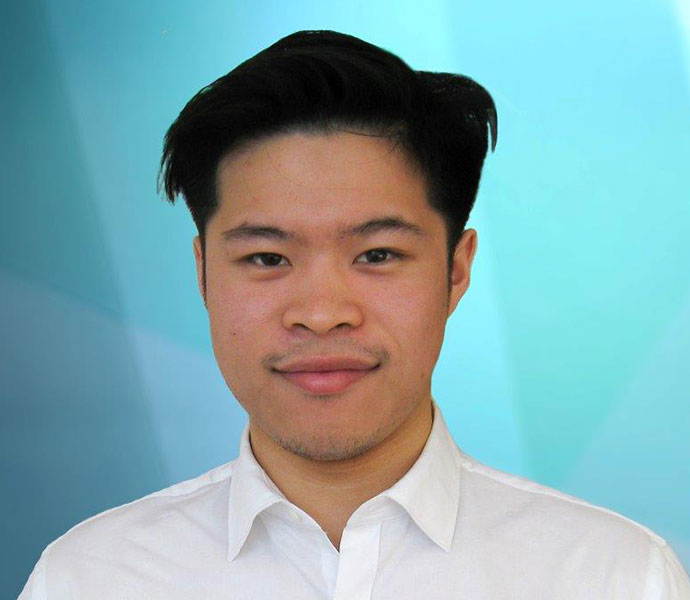 LOOKING FOR MORE INFORMATION?
Find out more about what we do at Advisian