CALGARY, Alberta June 21st, 2021
We are proud to announce a new Limited Partnership between Tłegǫ́hłı̨ Reclamation Services (TRS) which is within the corporate umbrella of the Norman Wells Land Corporation (NWLC) and Advisian, Worley's global consulting business. This partnership will be known as TRS Advisian.
Tłegǫ́hłı̨ (Ta-goat-lay) is a word taken from the Sahtu Dene's traditional language for the area currently known as Norman Wells. Roughly translated it means "where there is oil".
TRS Advisian will focus on delivering engineering and environmental consulting services in the Canadian province of Northwest Territories. NWLC bring a wealth of local knowledge as the original caretakers of the Norman Wells lands. Together we have extensive histories interacting within this area. We will apply our understandings, interpretations, and resource use practices to deliver sustainable results to our clients. TRS Advisian will collaborate with local Indigenous team members to execute specialized scopes of work offering local relevance and practical solutions.
Combining modern technical expertise with traditional wisdom
Together we are stronger. TRS Advisian combines global environmental project solutions with local traditional knowledge. We are coming together to help create a more sustainable world.
Focus areas of the partnership include reclamation, decommissioning, restoration, environment, society, water, and geoscience. Under this partnership additional services may be offered. Some areas where we see potential include power, energy, transportation, project development & technology, and management consulting.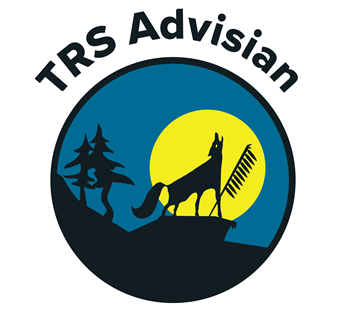 For further information, please contact:
Paul Tan
PH: +1 867 587 2455
E: coo@nwlc.ca
www.nwlc.ca
Stacy Gibb
PH: +1 587 952 1461
E: stacy.gibb@advisian.com
---
About Advisian: We're a community of consultants, scientists, strategists, and engineers all dedicated to solving the world's critical infrastructure, environmental, energy, and resource challenges. By seeing things from a different perspective, we enhance the Worley Group's ability to serve our clients.
Advisian works collaboratively with our clients and strategic partners to develop and deliver tailored solutions that help our stakeholders understand and manage their interfaces with natural, physical, social, cultural, regulatory, and built environments.
With the combined strategic, operational and technical skills and experience of the larger Worley Group, our clients can access unrivalled technical know-how and regional knowledge through our joint ventures and apply it to deliver extraordinary outcomes.
About the Norman Wells Land Corporation: The NWLC makes up one of seven land claims of the Sahtu Region. Our goal is to protect the language, culture and heritage of the region while creating independence and economic prosperity for the Sahtu Dene and Metis of Norman Wells. The organization has deep knowledge and involvement in preserving the interest of the environment, wildlife and outdoors of their lands.