The project, MooringSense, will use Intecsea's asset integrity, floating system, and renewables capabilities to support the development of a more efficient and reliable integrity management strategy and on-line monitoring technology for floating wind platforms. Leveraging the "Digital Twin" concept, MooringSense should not only reduce operating costs by up to 15% but increase annual energy production by 2-3%.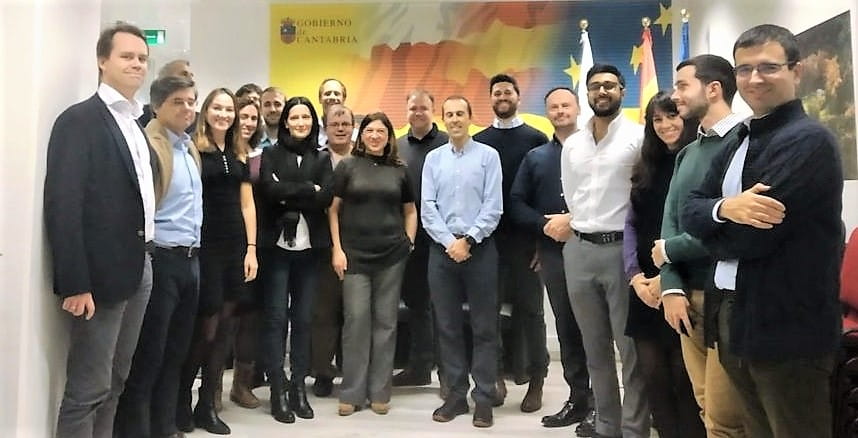 MooringSense consortium members at project kick-off meeting in Brussels on Nov. 18, 2019. Intecsea team members featured in the photo include:
Simon Ford (Floating Systems), Alessandro Lagrotta (Asset Integrity), and Hasib Rasul (Asset Integrity).
According to Centro Technologico (CTC), which led a project kick-off meeting in Brussels last November, the on-line monitoring technology will use robust motion sensor and numerical models to provide virtual measurements of mooring lines' tensions, replacing current monitoring systems that are both expensive and unreliable. Additionally, measurements will enable the development of more efficient operation and maintenance strategies, including optimised control.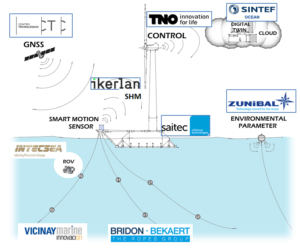 Consortium members include renowned research institutions and companies with proven track records in the offshore wind and oil and gas industries. Together, they cover the full value chain with the goal of establishing an innovative approach to managing and optimising the environmental, technological, and operational efficiency of wind turbines and anchoring systems. Additionally, MooringSense hopes to create a pathway for wind energy to emerge as a strategic economic sector, while accelerating the global energy transition.

The 36-month project has received funding from the European Union's Horizon 2020 research and innovation programme under grant agreement No 851703. Alongside CTC and Intecsea, consortium members include: Saitec, Zunibal, Vicinay, Ikerlan, TNO, Bekaert Wire Rope Industry, and Sintef Ocean.
For more information visit: www.mooringsense.eu, or contact Alessandro Lagrotta or Simon Ford.
---

This communication reflects Intecsea's views, and the Agency and the Commission are not responsible for any use that may be made of the information it contains.