July 25, 2019
Client challenge
Powerco is the second largest electricity and gas distribution company in New Zealand. It provides distribution services to 330,000 electricity consumer connections and over 100,000 gas connections.
Powerco manages its maintenance, planning and capital upgrade engineering in-house, with external service providers performing the field work. They also engage an independent auditor to ensure the field work is done to the correct standards.
Powerco went to the market to find a partner who could not only perform independent audit services on the field work, but also a broader range of audit services to help them take a more proactive approach to managing their project HSEQ.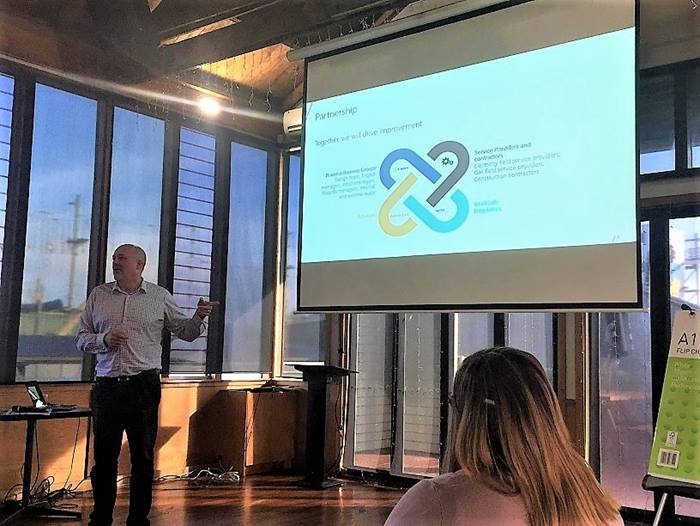 Adrian Stockill, Managing Consultant- Asset Management, presents Advisian's plan to become Powerco's new
assurance partner at the Powerco contractor briefing event in Auckland on July 24, 2019.
Our solution
Advisian was selected for the role and will create a new audit team for Powerco to perform field and project completion audits across the country. The team will be made up of field auditors looking at quality, safety and risks, subject matter experts and asset management advisors.
With our depth of expertise, we will be able to expand these audit services into a further five audit types. We have also been asked to provide an additional 12 assurance services on an ad-hoc basis.
We plan to use our expertise in project delivery in the hydrocarbons and infrastructure sectors to shift the assurance programme to a more proactive approach, to help their service providers deliver improved HSEQ outcomes.