The oil and gas industry accounts for roughly one-third of all methane emissions in the United States.
In 2016, the U.S. Environmental Protection Agency updated its standards to reduce methane emissions across the natural gas industry. However, natural gas prices are at record lows – about $3 per MMBTU - reducing the economic incentive to deploy exhaustive and expensive leak detection and repair solutions.
The industry need is for low cost, productive solutions that can quantify emissions effectively: allowing for the biggest leaks to be fixed first. The economics of this technology would also have the capability to cause substantial environmental improvement.
The Environmental Defense Fund (EDF) and Stanford University's Natural Gas Initiative recently invited 11 organizations, covering 12 different technologies, to the controlled testing phase of the Mobile Monitoring Challenge; a competition to advance mobile methane monitoring technologies at oil and natural gas facilities. The technologies represented reflect the world's leading emissions innovation.
The aim of the competition was to examine the effectiveness of both leak detection and quantification technologies, with an emphasis on productive technologies rather than classical surveying on foot.
Advisian Digital took part in the competition, testing our Fugitive Emissions Platform – a solution that uses unmanned aerial vehicles (drones) to accurately generate mass or volume leak rate data from equipment that has the propensity to leak.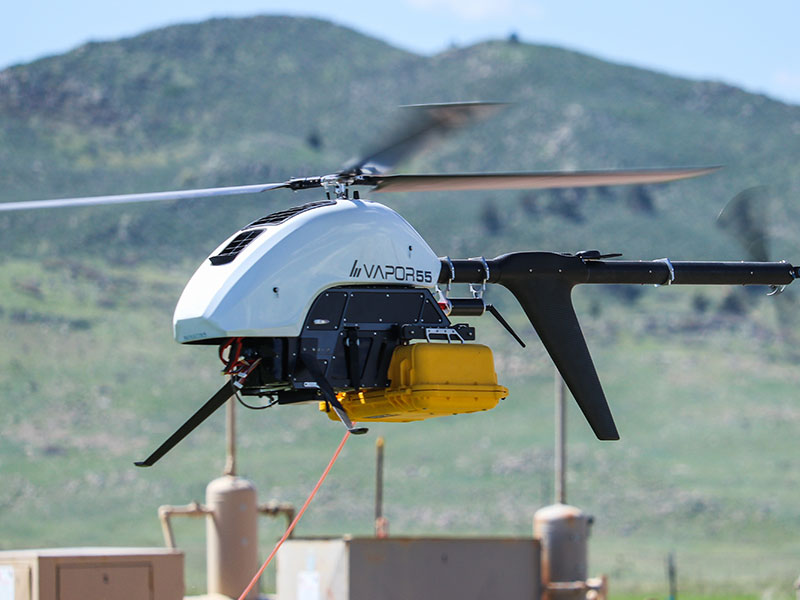 Watch our fugitive gas emissions video on Vimeo here.
Our patent-pending platform uses both infrared and laser sensors with image resolution technology to eliminate false positives. We mount the assembly onto an unmanned aerial vehicle to increase survey productivity and then stream the results to an algorithmic data processing center that uses dispersion models and pixel quantification to obtain an accurate mass leak rate. This is then made available to asset owners via an online portal. The combination of sensor equipment means that a broad range of emissions can be detected, visualized and quantified – from minute diffused emissions coming from buried pipelines through to high volume leaks that might come from a compressor or storage tank.
Laith Amin, Senior Vice President at Advisian Digital explained that, "Both the detection and quantification accuracy we achieved from this test work breaks new ground for leak detection and repair in industry, laying the foundation for this innovative technology to have a massive impact on greenhouse gas emissions reduction. While our test work was carried out locally in Colorado, the drone team was connected to us in Chicago, Anchorage and London (where quantification was taking place) by live link. That way, we always had video and live communication about what was happening on the ground, see emissions data and communicate around the events taking place seamlessly at a global level."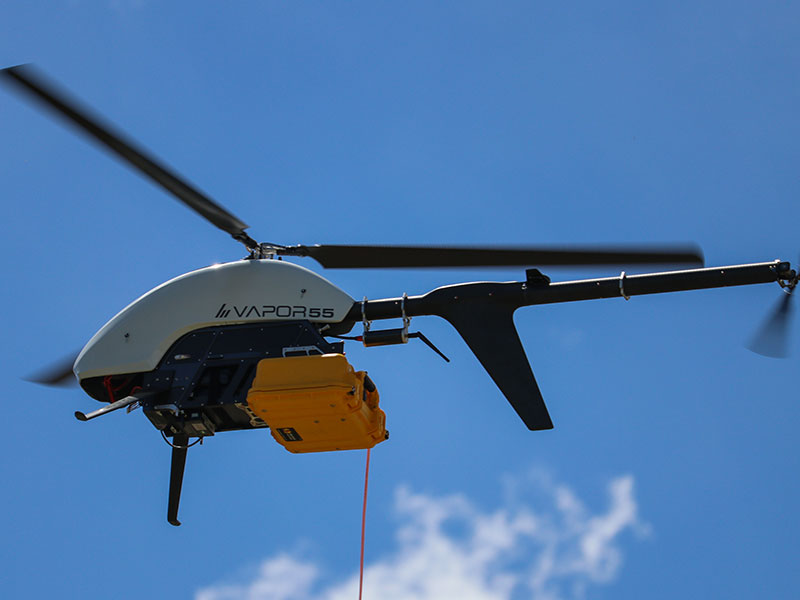 Stanford researchers are currently evaluating each technology on their ability to quickly detect and roughly quantify methane leaks of various sizes. Results of the controlled trials will be published in peer reviewed journals and used to inform product improvements.
Fugitive emissions still pose economic and environmental issues for the Oil and Gas industry, a safe solution that is mobile and can be tailored to suit the specific needs of individual businesses is required.
Click here to learn more about Advisian Digital's solution or to sign up for a free field test.
For more information contact Laith Amin.