31 July 2018
Established in 1885, PIANC is the Permanent International Association of Navigational Congresses, with a mission to provide expert guidance, recommendations and technical advice, to keep the international waterborne transport community connected. It also supports young professionals and countries in transition. Members include representatives from public authorities, corporations and interested individuals.
YP-Com encourages the creation of young professional groups globally, while supporting and coordinating the group's activities in new countries. YP-Com also introduces the needs and expectations of young professionals on the agenda of the managing bodies of the Association, and contributes to marketing and promotional activities of the Association with special regard to young professionals.
Rodrigo, a Civil Engineer with a MSc Degree specializing in structures and foundations, is experienced in conceptual design, detailed design, the development of structural solutions and large-scale marine and offshore infrastructure. This includes overall piled jetties and wharves, GBS foundations, floating reinforced concrete caissons, and maritime superstructures – with an emphasis on seismic designs.
He's part of the Young Professionals and Port Engineering Committees of the Spanish branch of PIANC (ATPYC) and is currently participating in the LNG Bunkering Working Group and leads the Seismic Design of Marine Structures Working Group. Rodrigo said, "It's an honour for me and great for the WorleyParsons Group to be represented on such a prestigious global technical organization."
In congratulating Rodrigo, the Transport and Master Planning Service Line Director for the EMEA region, Gary Mocke, said, "This kind of high-profile participation in an industry-leading organization such as PIANC is in line with our strategy to significant raise our international profile in the Ports & Marine sector. As a young professional, Rodrigo joins several senior Advisian staff already engaged with PIANC and other similar international maritime organizations, demonstrating to both seasoned professionals and young graduates that Advisian is an attractive career destination." He added, "The participation in technical working groups, conferences and industry guidelines keeps Advisian up-to-date with the latest technological advances and conveys to clients that we're a world-leading maritime engineering and advisory organization."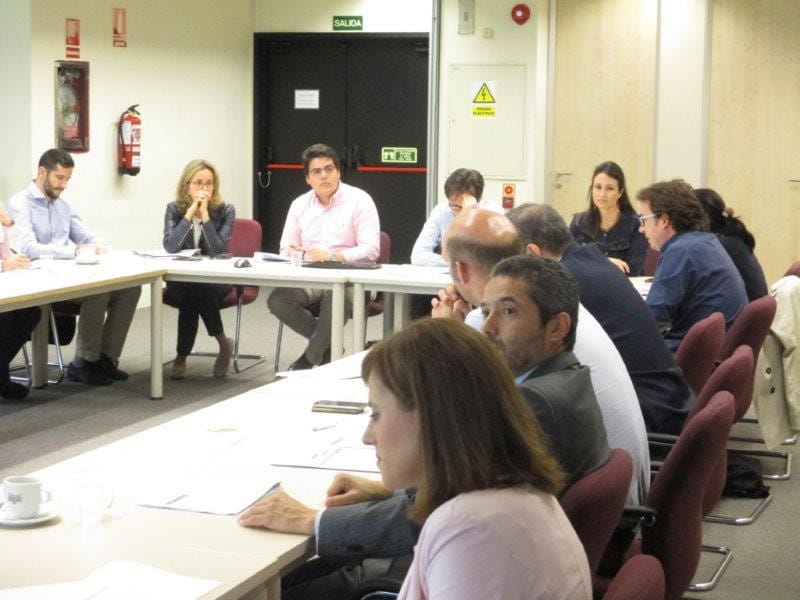 Rodrigo leading the most recent meeting of the Seismic Design of Marine Structures Working Group.