16 August 2018
Advisian, WorleyParsons and INTECSEA team members are excited to be presenting at this year's Gastech Exhibition and Conference. This premier conference assembles experts from across the globe to "debate and discuss the global issues and challenges facing the gas and LNG community in 2018 and beyond". The four-day conference is one of the largest in the world, featuring 350 speakers and 250 presentations across upstream, midstream, and downstream value chains delivering a multi-faceted program:
While there, meet with our experts, visit us at our booth (A145), and attend our presentations. We will be presenting the following technical sessions, geared toward introducing new ways to tackle some of the real-world problems being experienced in the operational arena, and fostering interactive discussions on how we can assist in developing real solutions for our clients.
Our Presentations
DAY 1: MONDAY, 17 SEPTEMBER 2018
4:45pm: A New, Powerful Technology: Integrated LNG to Power (Scott Schroeder- Advisian)
The development of a diversified competitive global LNG market has given rise to small to mid-scale applications of LNG. LNG to Power projects have become particularly attractive for developing markets, where traditional infrastructure is underdeveloped. In this context an integrated power solution that is simple, efficient and cost effective has a distinct advantage over more complex traditional designs. We will present a novel technology for the regasification of LNG by utilizing low-grade waste-heat. The new technology is well suited for integration with power production offering a simple and compact design that is efficient and environmentally friendly. We will compare this technology to the typical options for regasification in LNG to Power projects.
DAY 2: TUESDAY, 18 SEPTEMBER 2018
9:30am: Reducing the Risk of Reservoir Uncertainty Through the Use of the Reservoir to Market Approach (Terry Wood- INTECSEA)
Advancements in integrated production modelling have seen an increased use of flow assurance tools being used with simple reservoir models. This trend has resulted in a better understanding of the life of field hydraulics from the reservoir to the inlet of the facility, resulting in better facility design decisions. However, there are still areas of improvement to be made to have a fully integrated Reservoir to Market (R2M™) approach.
9:30am: Hurry Up and Wait! When is the Right Time to Think about Social Licence (Mary Lou Lauria- Advisian)
If large and financially significant projects can improve the quality of life, why should we worry about acquiring and maintaining a Social License? The short answer is: Because it creates mutual benefits, but from a purely corporate viewpoint, the failure to achieve a social license will result in increased CAPEX, increased OPEX, or potentially no feasible project. The objective is to set the stage for transparency, opportunity, and community growth for the future by working together to realize the shared value that can come from understanding a community's needs, drivers, and future goals. This can only be achieved when there are commitments made and there is trust that benefits will be shared. As companies begin to plan for their project and engineering timelines are drafted, environmental permitting and social engagement should be factored in to develop a realistic schedule to reach a successful project outcome. It is never too early to begin discussions with local communities to develop long lasting, trusting relationships that will result in project development success.
2:30pm: Aerial Data Management for Leak Detection (Vasant Saith- WorleyParsons)
Natural gas transmission pipeline networks typically extend from gathering pipelines at the location of gas production (wellhead), to the end user, and operate at relatively high pressure. Networks such as these can cover significant and varied terrain which makes inspection a labour intensive and high risk exercise. Aerial Data Management (ADM) techniques involving the use of Unmanned Aerial Vehicles (UAVs), equipped with specialised Fugitive Emission (FE) sensors, represent an innovative pipeline inspection method that can realize significant cost and time savings and minimize risk. This UAV-based sensing system performs equally well over other oil and gas facilities which may also be experiencing fugitive emissions. WorleyParsons has developed an FE sensor which is capable of mapping leaks after flying over facilities, providing coordinates of the leak with precision accuracy. The program is expanding to also quantify the leak in terms of flow rate and characterization of the various hydrocarbon species. We will provide details on this innovative technique in gas transmission pipeline leak detection with real-time depictions of leak plumes and measurement outputs, and details the significant time, cost and safety improvements that can be realized by the asset owners.
DAY 3: WEDNESDAY, 19 SEPTEMBER 2018
11:30am: A Lower Cost Floating Solution for Deepwater LNG (Simon Ford- INTECSEA)
Traditional solutions for deep water gas developments are limited by technology, and costs which escalate as water depth increases and by harsh environment locations. We present a solution to move FLNG developments forward where deep-water developments have stalled, or have been put on hold due to challenges. This may be with the reservoir or wells, best remedied with a dry tree development, or where a turret mooring solution has become too large leading to exceedance of technical or commercial limits. INTECSEA's Low Motion Floating technology not only improves stability and enables steel catenary risers and dry trees, but also provides a scalable storage and topsides payload solution together with added safety for FLNG. We outline how our innovative approach has been matured to "Project Ready" level over a number of years, including model testing. In 2017 we received Approval in Principle from DnV. Simon will explain why it is now a realistic option for FLNG developments.
Featuring Our Panel and Session Moderators
DAY 3: WEDNESDAY, 19 SEPTEMBER 2018
9:30am – 1:30: Advances in Equipment & Technology, Session Moderator (Joe Verghese- Advisian)
As Senior Vice President & Adviser, Field Developments and Technology, Joe will be moderating "Advances in Equipment & Technology," a six-session pack presented by various oil and gas industry leaders.
4:45pm: CSR and Local Content, Panel Discussion (Kelly Newnham- Advisian)
The shale gas development boom in North America has triggered heated discussion over short and long-term environmental implications. One consistent point of controversy is related to the effect on air quality from the release of methane; fugitive methane emissions from natural gas systems representing a significant source of greenhouse gas emissions and perceived as a major contributor to global warming. The level of fugitive methane emissions across the entire life cycle of shale gas is not only unclear but has been typically underestimated. If this remains unchecked it could have an adverse effect on one of the major benefits of the natural gas industry i.e. the net benefit of using lower-carbon natural gas as a cleaner substitute for coal and oil.
Navigating through the perceived and actual risks related to fugitive emissions, and waiting for the latest regulatory legislation has left many proponents stalled at the starting gates. We will explore the complexities of the constantly changing regulatory requirements at a local and global scale as they relate to fugitive emissions. We will also discuss: a road map to assist proponents in identifying the different levels of risk; the options available to quantify fugitive emissions; and choosing the most appropriate and cost effective strategy to meet the site specific needs with regards to regulatory compliance, technology selection, operational readiness, developing an efficient maintenance program, and meeting their stakeholder requirements.
---

About Our Speakers
SCOTT SCHROEDER | Senior Technical Consultant- Advisian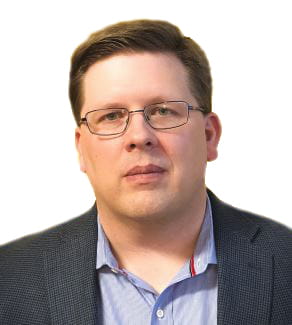 At Advisian, Scott is responsible for gas processing and petrochemical technology. His responsibilities include economic evaluation, technology selection, and operational excellence support. He has worked for over 20 years in cryogenic gas processing, LNG, gas purification, refinery off-gas processing, NGL fractionation as well as several novel processes. Mr. Schroeder received his BS and MS degrees in Chemical Engineering from the University of Nebraska. He is a registered professional engineer in the State of Texas and the Province of Alberta. He is the co-inventor on two patents with a third patent pending.
TERRY WOOD | Discipline Authority, Flow Assurance- INTECSEA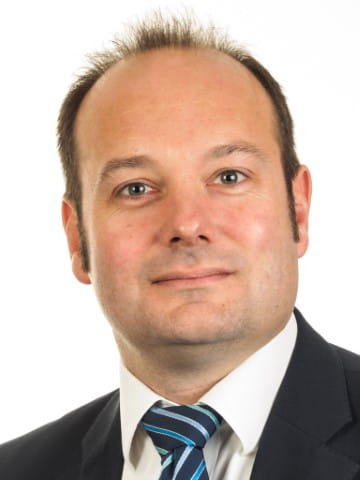 Terry is currently Discipline Authority, Flow Assurance and Process at INTECSEA in Woking and chairs the global flow assurance committee within WorleyParsons. He has twenty years' experience in the upstream oil and gas industry with considerable experience of all aspects of offshore pipelines, onshore pipelines and associated subsea and floating/platform-based systems. Terry has a BEng (1st class) in Chemical & Process Engineering and is a chartered engineer with the IChemE. He has been an integral member in the design and development of pipeline and subsea projects from concept through to construction and commissioning. Terry has worked on a number of large gas condensate projects including West Delta Deep Marine, BP WND, and BP Shah Deniz amongst others.
MARY LOU LAURIA| Vice President Environment, Society & Geoscience- Advisian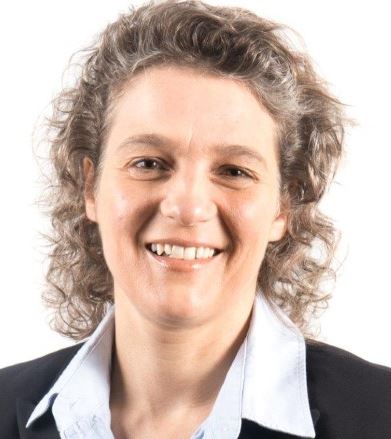 Dr. Lauria is an environmental consultant with over 20 years' experience. She specializes in the strategic development of environmental teams and the delivery of social license, impact assessments, permits and approvals, and monitoring programs. Dr. Lauria has provided strategic planning advice to clients across Canada and globally in support of their permitting and approvals planning and has led technical working groups in support the ESIA process. Working closely with Indigenous groups has been an integral part of project delivery throughout the consultation and engagement process and during working group reviews. Dr. Lauria has directed numerous environmental and social studies for developments across the world and she has specific experience working under international (World Bank, IFC, Equator Principles), federal and provincial regulations. She is an experienced facilitator, has conducted environmental training programs, been a guest University lecturer and presented technical papers at several international conferences. Her PhD research was focused on estuaries and shallow coastal waters.
VASANT SAITH | Chief Process Engineer- WorleyParsons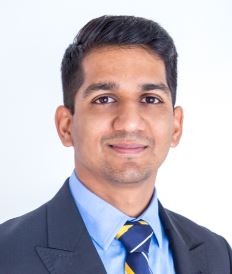 Vasant is the Chief Process Engineer for the Trinidad location with over 15 years' experience in experience in the oil and gas Industry. He leads a team of Process and Process Safety Engineers at two office locations as well as secondees assigned to various customers. He also supports new business ventures locally and regionally and the WorleyParsons Global LNG business. In his role as the Customer Relations Manager for Atlantic and Downstream, he is also responsible for expanding the business in service areas of MMO, Asset Integrity Management, New Energy and Digital Enterprise. It is through this expanded portfolio that Vasant was exposed to the groundbreaking technology developed by Advisian, the WorleyParsons consulting business, of fugitive emissions quantification. Vasant is a subject matter expert in overpressure protection systems and LNG Plant Design and Operations. He is a Chartered Member of IChemE, a member of the Board of Engineering of Trinidad and Tobago and the Association of Professional Engineers of Trinidad and Tobago. He formerly worked in Spain for two years as a Senior Process Engineer at Repsol's Puertollano Refinery and considers Barcelona to be his second home.
SIMON FORD | Floating Systems Manager EMEA- INTECSEA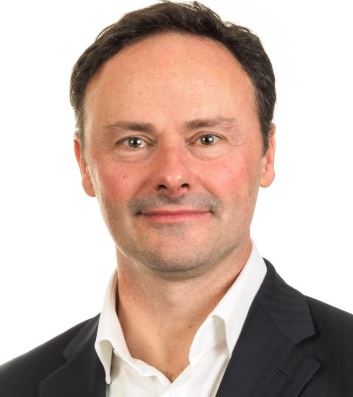 Simon has over 30 years of technical, commercial and project management experience with the oil & gas, shipbuilding and renewable energy sectors. He has wide ranging knowledge and experience with Subsea, Floating Systems, Fixed Platforms, Topsides and Onshore projects. He started his career in shipbuilding as a Naval Architect. Later, with Brown & Root/ KBR, he worked on the innovative BARBOX FPSO concept and the ground breaking Terranova FPSO. With J P Kenny he worked on the Wave Hub project constructing the world's largest offshore wave energy test site. His career developed through senior roles on major projects and as Technical Director with Petrofac Floating Production where he had global technical responsibility for PFP investments in FPSOs, MOPUs and Semi-Submersible FPUs. His experience covers all phases of large complex multinational projects and a wide range of technologies, including FSRUs, pipeline landfalls, HV subsea cables and onshore substations. He has a keen interest in floating wind power technologies. He has managed the development of innovative engineering solutions and business wide improvement programs, performing business process and financial audits for a multi-national company. As an experienced facilitator Simon has led workshops for business and technical problem solving, innovation and risk management.
JOE VERGHESE | Senior Vice President & Adviser, Field Developments and Technology- Advisian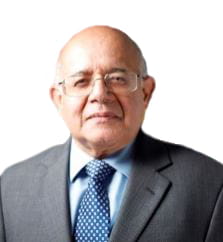 Joe Verghese is Senior Vice President and Adviser for Field Developments and Technology, in Advisian, the Consulting Division of WorleyParsons. He is responsible for the management and execution of field development studies, notably in LNG and FLNG. Joe has held several senior positions in Engineering and Technology Management and in Strategic Business Development. Joe holds Chemical Engineering and Business degrees, and has presented papers at international conferences on a wide variety of oil and gas topics. These include deep water technology commercialisation, gas monetization, marine CNG, mid-scale LNG, and FLNG development roadmap, technology risks and opportunities, reflecting insights from a development program for which he was responsible in his previous career with ABB.
KELLY NEWNHAM | Director- Advisian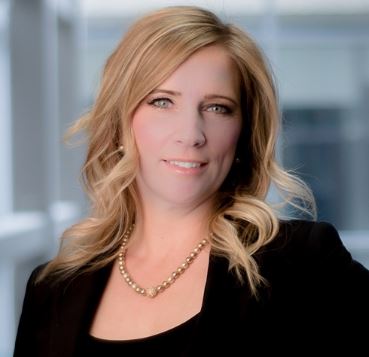 As a Director in the Advisian business line of the WorleyParsons Group of companies, Kelly is responsible for the development and strategic growth within the hydrocarbons sector in North America. Throughout her career, Kelly has worked closely with midstream and upstream clients; leading project teams within Canada and the United States to develop and implement innovative solutions to support our Clients, and most recently championing Advisian's fugitive emissions initiative. She has extensive experience in portfolio and asset management and routinely assists operators with the evaluation and prioritization of risk, with a focus on regulatory compliance and operational readiness. She has been a part of Advisian and the WorleyParsons group for eight years, and has held senior roles which includes Managing Technical Director for Liability Management and Remediation. Kelly is a professional geologist with over 15 years of experience in the industry.