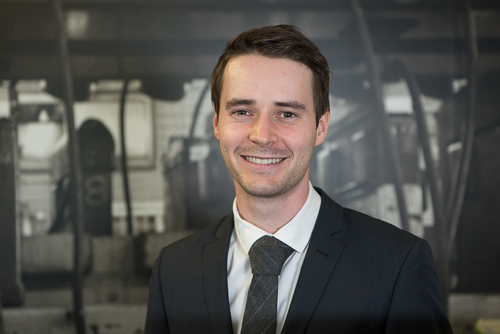 Nicholas is a Graduate Process Engineer, working within Advisian's Bauxite & Alumina Centre of Excellence in Brisbane, Australia.
He began working with us six months ago, and since then has demonstrated his sharp thinking and keen work ethic, which have also been recognised by UQ through the award of the prestigious University Medal.
Nick first gained our attention as an undergraduate debating champion from UQ, when invited to a debate in our Brisbane office. His team won the day, despite arguing against the need for more engineers. We forgave him for this, and began a discussion about joining Advisian and the WorleyParsons Group.
Nick's mix of interests in science, communication, and politics gives him a unique and balanced perspective on many issues. Nick will be attending Consilium next month; an invitation-only conference where leading thinkers from Australian business, politics, policy, academia, and the community come together to inform, challenge, and debate ideas and key concerns facing the international community.
Nick chose to join Advisian because it offered him the opportunity for development with a highly-experienced team in the Bauxite and Alumina industry, in which he has a particular interest.
Of the award, he said, "It's great to be honoured like this. It was gratifying to receive recognition for the first step of my career, and hopefully when combined with hard work in the future it will prove a good foundation for the remaining steps."
Jock Armstrong, leader of the Bauxite & Alumina Centre of Excellence said, "Nick has brought to our team the same qualities that earnt him the University Medal. It has been a pleasure to have Nick working with us."
Congratulations, Nick!