17 August 2018
The Shanghai Electric Group Company Limited (Shanghai Electric) is one of the largest and strongest general equipment manufacturing enterprises in China, specialising in power plant construction and power plant service. With a history that spans over a century, it manufactures and sells a wide variety of power generation equipment, from steam turbines and transformers, to equipment used for power transmission and distribution.
Shanghai Electric is currently pursuing growth in the renewable energy sector, and signed a strategic alliance agreement with Advisian on July 24. The agreement will see the two companies cooperate on growing each other's related businesses, including in the areas of solar photovoltaic, concentrated solar power (CSP), wind power, energy storage and waste-to-power. Additional opportunities in domestic and international power projects will also be a focus of the agreement.
Dr. Yan Yang, from Advisian's China operations said, "This is a wonderful opportunity for Advisian and Shanghai Electric to help grow each other's business. Shanghai Electric's focus on expansion in the renewable energy market is a perfect fit for us, with Advisian accumulating more than 500 project experiences in the renewable energy field, with a total installed capacity of over 30GW."
For more information, please contact: Dr. Yan Yang.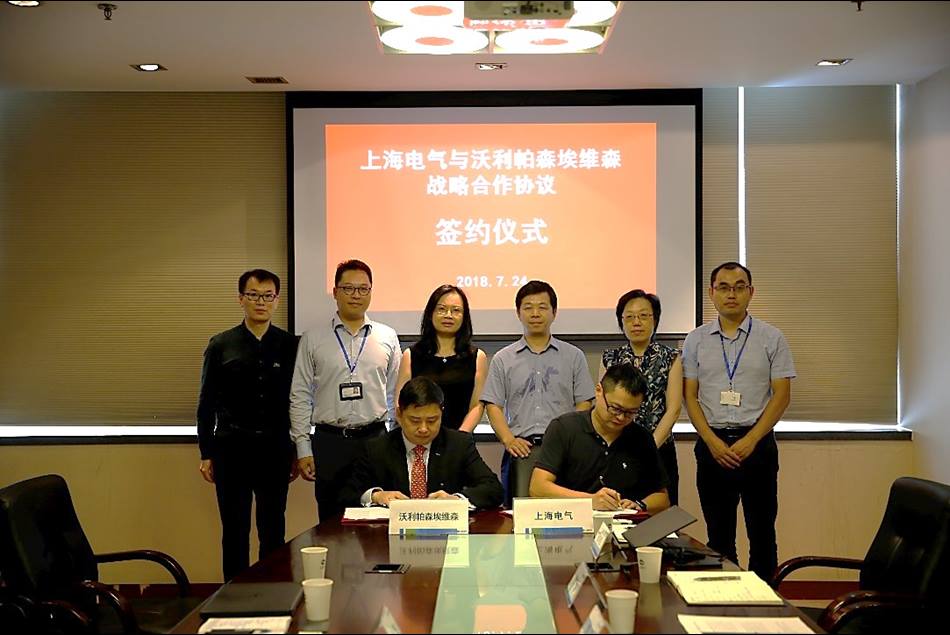 Front row
(from left to right): Alan Yau (Principal & APAC Regional Director, Advisian) signs the MoU contract with Sha Yunfeng (Vice Managing Director, Shanghai Electric).
Back row
(from left to right): Zhang Xuejia (Technical Manager, Shanghai Electric), Xu Xueyuan (Assistant General Manager, Shanghai Electric), Yan Yang (China Director, Advisian), Liu Wei (Deputy General Manager, Shanghai Electric), Ma Xinwei (Deputy Director, Shanghai Electric), Wang Bin (Deputy Chief Engineer, Shanghai Electric).