18 January 2018
At this year's Trinidad and Tobago Energy Conference Advisian and WorleyParsons will be running a number of breakout sessions, creating an improved educational and interactive experience for delegates.
Come and meet our global team of experts from both Advisian and WorleyParsons, either in person or virtually. These sessions will be geared toward introducing new ways to tackle some of the real-world operational problems being experienced in the industry, and foster interactive discussions on how Advisian and WorleyParsons can assist in overcoming these challenges.
Speakers:
DAY 2: Tuesday 23 Jan 2018 (Hyatt Regency Hotel, Toco Room)
10.00 am – 11.00 am: Certified Smart Drawings: a simpler, cheaper, faster way to control your capital outcomes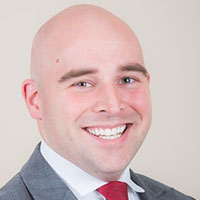 Andrew Manderson | Mechanical Engineer, WorleyParsons Improve
Andrew Manderson is a Mechanical Engineer with over eight years' experience in mining and hydrocarbon processing. He has spent the past two years in Northern Canada working across oil sands mining, extraction and plant upgrades.
In this time, Andrew was asked to help the WorleyParsons/Syncrude Alliance Civil/Earthworks team promote their new deliverable format, Certified Smart Drawings. Certified Smart Drawings is now a key differentiator and is being adopted by various clients.
2.00 pm – 3.00 pm: Aerial Data Management and The Digital Enterprise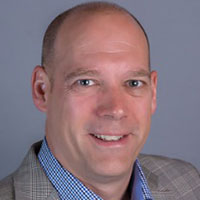 Jim Purvis | Operations Director, Advisian Digital Enterprise
Jim Purvis is a Mechanical Engineer with over 30 years' experience in the international capital facilities industry. His varied technical positions and sectors served over this time give him a broad foundation to provide input to clients and senior management. In addition to completing EPC projects from inception to start-up, he is a trained risk and value engineering facilitator and is experienced in strategic planning and execution.
While leading WorleyParsons' global engineering design systems group from 2011 to 2014, he has worked with a cross-section of external software partners and internal teams to drive forward WorleyParsons' vision for a data centric project environment. In his current role, Operations Director - Advisian Digital Enterprise, he is working with North American facility operators to extend this vision to full lifecycle asset data management.
Jim has been active in CII and Fiatech for several years, elected to the Fiatech Board in 2012 and as Board Chairman in 2014. During this time, he has been involved in the creation of Fiatech's Performance Attainment Targets that are poised to create significant efficiencies in the delivery of capital projects.
Nicholas Boodram | Senior Engineering Design Systems Specialist / Data Consultant, WorleyParsons
Nicholas Boodram wears multiple hats within the WorleyParsons Group. An Engineering Design Systems Specialist with WorleyParsons and a Data Consultant with Advisian Digital Enterprise, Nick is an Information systems (IS) professional with broad experience in asset data management and various engineering information systems. At WorleyParsons, Nick is responsible for the continued development of an innovative, robust, and secure asset information environment under Advisian Digital Enterprise with their tools and methodologies. He is charged with the management of systems that encompass a wide variety of strategic technology issues: governance and policy, resource allocation, information technology protocols.
Nick began his career as a Piping Designer/PDMS Administrator with Fluor for BPTT and BG now Shell projects where he was responsible for administrating multiple engineering software systems and providing support. He later joined WorleyParsons, a professional services organization running turnkey EPCM operations in the hydrocarbon industry in Trinidad and Tobago, as a Systems Specialist responsible for managing multiple sites utilizing various EDMS systems, Piping Design and Aerial data management (UAVs). Nick holds a Bachelor's degree in Information Systems and Management from the University of London and is currently pursuing his MBA in Strategic Planning. He also holds various certifications in various CAD systems, Aveva PDMS & E3D platforms among many others.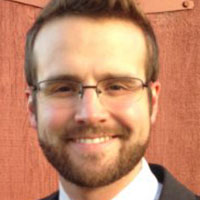 Barrett Wendtland | Strategic Development Manager, Business Development, WorleyParsons
Barrett Wendtland is the Strategic Development Manager within the Global Sales & Marketing Hydrocarbons team and now leads the Aerial Data Management program development for the Americas.
He has five years' experience in multi-discipline detailed design project management, construction delivery, workshare management and equipment engineering for mega and brownfield projects with WorleyParsons on the ExxonMobil Hebron Topsides and BASF IOU projects.
DAY 3: Wednesday 24 Jan 2018 (Hyatt Regency Hotel, Point Fortin Room)
9:30 am – 10:30 am: Asset Integrity Management: ensuring a fit-for-purpose implementation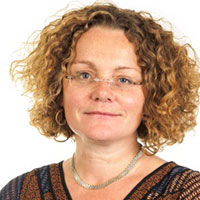 Kirsten Oliver | Asset Management Lead, INTECSEA
Dr. Kirsten Oliver has been responsible for implementation of Asset Integrity Management systems across a range of onshore and offshore hydrocarbon assets in the Middle East and North Africa region. She currently leads the Asset Management workstream for INTECSEA from the UK office and champions the Production Asset Value Enhancement (PAVE) service line across the wider WorleyParsons Group. One of her key roles is to help clients successfully implement or embed AIMS into their operating organizations, driving improvements in production, safety and reliability.
11.00 am – 12.00 pm: Modifications, Maintenance and Operations: maximizing value through predictable performance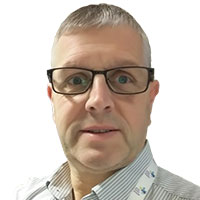 Neil Cobban | Operations & Contracts Manager, WorleyParsons
Neil Cobban brings over thirty years' experience in oil and gas and manufacturing, focused on providing sound management and technical knowledge in operational, contractual maintenance and resource management.
He recently fulfilled the role of Maintenance Manager in the North Sea, responsible for fixed platforms, FPSO's, onshore terminals and pipelines, managing diverse organizations, developing maintenance plans and tackling modification and improvement initiatives. His experience in operational excellence, contract management and HSSE provides a sound platform, having managed FPS contracts for BP, Repsol and Marathon OLS. He has also been responsible for the management and successful delivery of all reliability and maintenance, project, construction, civil excavations and fabric maintenance activities for a number of sites with safety at the forefront.
Learn more about the 2018 Trinidad and Tobago Energy Conference and register now!
Important note: Attendance at the Tradeshow is free for invited guests and will be at a fee of TT$ 20.00 for walk-in visitors. Please call Jackie at +1 868 678-8287 if you'd like to receive a personalized invitation. We look forward to seeing you there!