Our world is ever more complex. It's more complicated than simply surviving oil prices. We're now faced with the possibility of working with fewer staff or digitizing vital people and operational processes. The pandemic has added new challenges related to asset integrity, maintenance, and process safety.
Optimizing value, while reducing costs
We're experts in addressing complexity and change. We know how to help you optimize value from your assets, ensuring high utilization and keeping costs at an optimum level.
You not only have access to our vast technical and operations consulting team, but also the broader engineering and project delivery capabilities of the Worley Group.
Together, our hands-on approach establishes strategy that translates into action, achieves objectives, and deliver results. In the end, you'll see faster project cycle times, improved process outcomes, greater return on investment, and strong ownership by your team.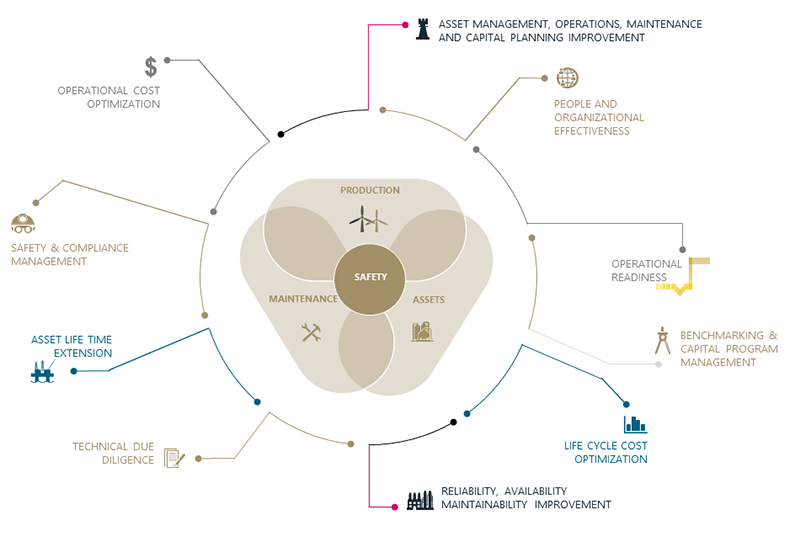 Solving the critical challenges of capital projects
Our experience spans the critical aspects of capital projects, where we help drive financial, schedule , and macro-economic benefits.
Explore how we've hardwired resilience, delivered results, and ensured sustainability for our customers:
Asset management, operations, maintenance, and planning improvement
Benchmarking and program management
Operational cost optimization
People and organizational effectiveness
Reliability, availability, maintainability (RAM) improvement
Operational readiness
Asset life extension
Technical due diligence (TDD)
Lifecycle cost optimization
Safety and compliance management