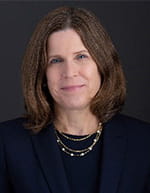 Anne McPhee, Global Service Line Leader, Market Services (Advisian)
Anne is responsible for managing the Advisian Market Services line of business. The line of business includes multi-client subscription services in the refining and petrochemicals market as well as the Advisian Carbon Risk Index Service (ACRIS) – a service that provides information to help clients in emissions intensive industries understand the risk and opportunities from the energy transition. The Market Services group engages in consulting projects focused on markets, new technology and regulatory analysis in energy, refining, petrochemicals, and metals markets.

She has over 30 years' experience in the refining, petrochemical, and energy industries, with extensive experience in market analysis, new technology assessment, strategic planning, and business development. Before joining Advisian, she held various positions at Honeywell UOP, a leading technology licensing company. She holds a B.A.Sc. in Chemical Engineering from the University of Toronto, and an M.B.A. from York University, Toronto.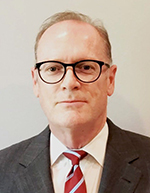 Pedro Mackay, Principal Consultant (Advisian)
Pedro has 28 years of experience working in various energy-related fields such as oil exploration, solid fuel purchasing and trading including petroleum coke and coal, ocean freight chartering, consulting in the petroleum coke industry, and raw materials purchasing in the coke calcining industry. Through his career, Pedro has held responsibilities focused on purchasing and supply chain aspects related to solid fuels for cement plants and raw materials for calciners, solid fuel trading, ocean shipping, and consulting. He holds a bachelor's degree in Mechanical Engineering from the University of Texas at Austin and a Masters in International Management from Thunderbird.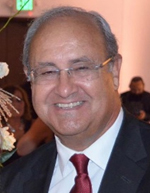 Helmy Andrawis, Principal Consultant (Advisian)
Helmy has over 40 years of engineering experience in the fields of Petroleum Refining, Petrochemicals, Heavy Oil Upgrading, Oil and Gas Processing and Sulfur Technology. His engineering experience covers feasibility studies, conceptual designs, process designs, detailed design as well as plant commissioning and startup. He published a paper on Heavy Oil Upgrading in the O&GJ February 13, 2007 covering the methodology for selecting upgrader refinery configurations.

He currently works out of our Los Angeles California office. He has published and presented many papers at the AFPM, AIChE, O&GJ and PTQ. He holds a BSc and partial fulfillment of a MSc in Chemical Engineering, Cairo University, Egypt. He completed a certificate in Technology Management from the California Institute of Technology. He is a Registered Professional Engineer in the State of California and an active member of the local Los Angeles AIChE section.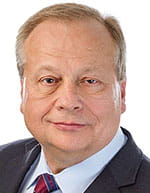 Ben Ziesmer, Senior Advisor, Market Services (Advisian)
Ben is a widely recognized authority in global petroleum coke consulting. He successfully led Advisian's Fuel Grade Petcoke practice for many years and now acts as a senior advisor to the team. Ben continues to be a key contributor to Advisian's Pace Petroleum Coke Quarterly, as well as providing support to single client consulting projects, the annual Advisian Petcoke Conference and other Advisian petcoke related publications.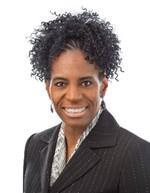 Alisa Allen, Senior Consultant, Market Services (Advisian)
Alisa is the Senior Consultant responsible for managing Advisian's global calcined petroleum coke (CPC) services. As such, she and the Advisian team partner with international and domestic clients to develop strategic business solutions that assist companies in successfully achieving key business initiatives. In addition to business solutions, the team provides global market intelligence to the industry via multi-client studies, single-client studies, international conferences, and training workshops/seminars. The team specializes in analyzing calcined petroleum coke and calcinable-grade green petroleum coke supply/demand trends, import/export trade patterns, and pricing trends.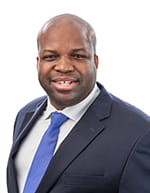 Vashdev Arthur, Consultant, Market Services (Advisian)
Vashdev is a contributing author for the Pace Petroleum Coke Quarterly© (PCQ) and the Calcined Petroleum Coke Subscription Service. His other responsibilities include developing and maintaining information resources and databases relating to calcinable grade green petroleum coke, calcined petroleum coke, and primary aluminum; and contributing articles for Petroleum Coke News Updates. Additionally, he provides support for petroleum coke related single-client assignments.
Amanda Barela, Consultant, Market Services (Advisian)
Amanda is an experienced market research consultant with over 10 years of comprehensive Petroleum, Chemicals and Energy sectors across the globe. Amanda evaluates market conditions, trends, and industry-specific solutions to assist clients in their navigation of the refining & petrochemical landscape. Her long-term market outlooks and strategies guide organizations in their capital planning efforts. Amanda specializes in analyzing calcined petroleum coke and calcinable-grade green petroleum, supply/demand trends, import/export trade patterns, and pricing trends.

Her technical experience includes linear programming and optimization. Amanda has a Master of Science in Chemical Engineering from Texas A&M University – Kingsville.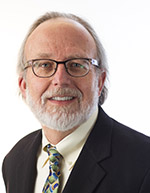 Bill Keesom, Group Manager, Market Services (Advisian)
Bill has worked in the refining industry for over 30 years. From the early days of reformulated gasoline, the low carbon fuel standard in California and lately IMO 2020, he has been helping refiners determine how best to meet new fuel regulations. He follows petroleum and energy markets to help coalesce insight for Advisian and our clients.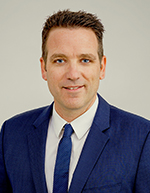 Michael Weidokal, Economist (ISA)
Michael is the founder and Executive Director of ISA (International Strategic Analysis), one of the world's leading providers of international economic research and country intelligence. He is a leading expert in the fields of international trade and investment, economic forecasting, political risk and international business strategy.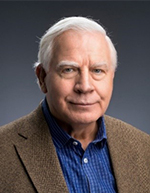 Jon Magnusson, President and Founder (Arctus Aluminium)
Jon has a M.Sc E.E. from the Technical University of Lund, Sweden. He manages METALTECH Ltd., which develops equipment and systems for the Primary Aluminium Industry for improving their environment, economy and efficiency, mainly for anode rodding shops. His company developed over 20 different machines and installed over 100 of these in 20 smelters world-wide. Jon is also manager of his own innovation company, Arctus Aluminium Ltd., which specializes in development of new aluminium reduction technology.

He has written several articles on technology and systems for the Primary Aluminium Industry in international magazines, like Aluminium World, Aluminium Today, Aluminium Times, Aluminum, and Light Metal Age, and presented papers at TMS in the USA and other international aluminium conferences worldwide including Iceland, China, Norway, Bahrain, Egypt, Venezuela, and Germany.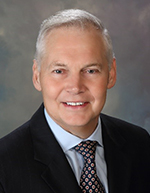 Les Edwards, VP of Production Control and Technical Services (Rain Carbon Inc.)
Les is responsible for production planning, customer technical support and R&D activities within the calcination business unit. In the last couple of years, he has also been actively involved in Rain Carbon's sustainability work. He has been with the company for 23 years and prior to that, spent 11 years working in the aluminum industry in Australia. He is a regular presenter at industry technical conferences and has authored or co-authored more than 30 technical papers on carbon related topics since joining Rain Carbon.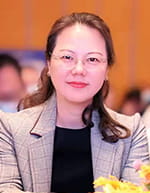 Angela Chen, Vice President (DQ Carbon Group Limited)
Angela currently serves as Vice President of DQ Carbon Group Limited. After returning to China in 2004 from USA, she joined the family carbon business, Yunhai Carbon, as the deputy general manager, responsible for sales and finance. In 2009, she joined China Daqing Gaoxin International Industry and Trading Co. Ltd as Vice President and was responsible for business operations. In 2012, she served as deputy general manager of Weifang Lianxing, a large calcined coke enterprise, and was in charge of the sales of calcined coke.

Since 2015, she has worked in DQ Carbon Group Limited, and has been in charge of the overall operation of the company and development. With more than 10 years in the petroleum coke industry, Angela's expertise in industry trends and predictions are highly valued.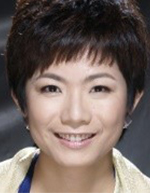 Na Liao, Executive Vice President (GL INFO - Shanghai Ganglian Energy & Chemical Information Technology Co. Ltd)
Na is currently founder and General Manager of GL Consulting. Na has 20 years analysis experience in energy market, covering oil & gas, refining and hydrogen energy. She has led many research and consulting projects including policy insights, supply & demand forecast, new market entry, feasibility study,etc.

Na is also the strategic advisor to authoritative associations and administrations, such as NDRC (China National Development and Reform Commission), MOFCOM (Ministry of Commerce), and CPCA (China Petroleum Circulation Association).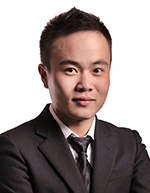 Yao Zhao, Managing Director (Vantage Point Group Holding, representing Sunstone Development Co. Ltd)
Yao has been the Managing Director at Vantage Point Group Holding since 2014. He has been heavily involved in the aluminum industry for the last 15 years and the anode grade petroleum coke industry for the last seven years.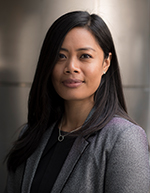 Pernelle Nunez, Deputy Secretary and Director of Sustainability (International Aluminium Institute)
Pernelle has over 10 years of experience in the metals and mining industry. She began her career at CRU where she was a part of the consulting team and worked on a range of market strategy and valuation projects across the base metals, aluminium and iron ore markets. Pernelle joined the International Aluminium Institute in 2015 and is the Deputy Secretary General and Director of Sustainability. She is responsible for the Institute's broad sustainability work program and has worked on a range of collaborative industry projects including; life cycle impact assessment, environmental footprint analyses, sustainable waste management and GHG emissions accounting and pathways.

Pernelle was a Lead Author for the Intergovernmental Panel on Climate Change's (IPCC) 2019 Methodology Report Update to the 2006 National Greenhouse Gas Inventory Guidelines. She is also responsible for the IAI's work on bauxite mining which encompasses issues such as biodiversity and community engagement. Pernelle holds a MSci Geology (Hons) from the Royal School of Mines, Imperial College London and a Postgraduate Certificate in Sustainable Value Chains from the University of Cambridge's Institute for Sustainability Leadership.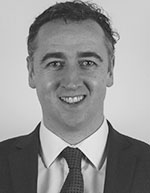 Derek Langston, Head of Research (Simpson Spence Young)
Derek is the Head of Research at Simpson Spence Young (SSY), one of the largest ship broking organizations in the world, which has specialist teams working in 20 offices across the globe. The main focus of Derek's work is in the dry bulk shipping sector, which includes trade flow analysis and coverage of fleet developments. Derek has now been at SSY for 18 years, during which time he has been based in the company's London and Singapore offices.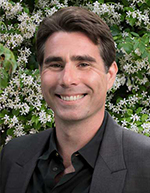 Chris Bayliss, Director of Standards (Aluminium Stewardship Initiative - ASI)
Chris joined ASI in May 2021 as Director of Standards, leading the ongoing development and implementation of ASI Standards to promote the responsible production, sourcing and stewardship of aluminium.

Chris has two decades of experience in the sustainability of the aluminium sector. In various roles at the International Aluminium Institute, Chris led the development and implementation of science based approaches to improving occupational health and well-being, reducing sector wide greenhouse gas emissions and maximizing the enabling potential of aluminium products in sustainable socio-economic systems.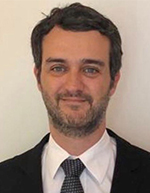 Luciano Feitosa, Head of Petcoke (Vibra Energia)
Since 2020, as Head of Petcoke at Vibra Energia (ex-BR), Luciano is responsible for planning, pricing, buying decisions and supporting the commercial/business areas. He worked for 22 years in Petrobras Distribuidora (BR), largest Brazilian fuel distribution company, in operational, logistics and commercial areas. Responsible for marketing locally from 2016 until 2021 Petrobras Petcoke production directed for the domestic market (except for calcining).
Luciano has a Degree in Economics from UFRJ – Federal University of Rio de Janeiro, Brazil, MBA in Logistics from COPPEAD UFRJ, MBA in Transport Business from COPPE UFRJ, and Logistics Executive Course from University of Nevada, Reno.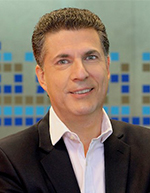 Roberto Schurmann, Global Head of Trading (Votorantim Cimentos)
Roberto is the head of global trading for fuels and cementitious products for the Votorantim Cimentos operations. He is responsible for the trading, procurement and supply chain, including sourcing, shipping and international logistics.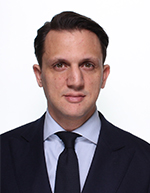 Yassine Touahri, Co-founder and Managing Partner (On Field Investment Research)
Prior to founding On Field in 2017, Yassine worked for 10 years as an Equity Research Analyst at Exane BNP Paribas. His team was consistently ranked No.1 by fund managers worldwide for the quality of his research. This position has seen Yassine in continuous contact with the management of international cement companies and their shareholders.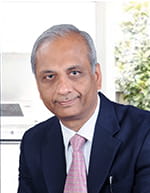 Nitin Ambhaikar, Managing Director (Exotron Thermal Pvt. Ltd.)
Nitin, a Mechanical Engineer, commenced his career in boiler and power plant engineering with Thermax Babcock and Wilcox. He has engineered various projects for oil, gas, coal, BFG and waste fuel fired boilers. Over a period, he developed expertise in CFBC & AFBC boilers. He joined Reliance Refinery for Petcoke based power project and was involved in design of refinery power plants from TBW and RIL, both sides.

Nitin has an exposure of marketing of refinery products, international trade, engineering and Pprojects. He took lot of initiative to develop Petcoke market in India and introduced innovative concepts and technologies for Petcoke use in Indian market. He facilitated developing AFBC & CFBC boilers for Petcoke firing for small to large size captive & utility boilers. He also developed water scrubber for SOx absorption in smaller boilers and glass industries. He held senior sales and marketing roles at RIL and was heading Petcoke & Coal Trading at RIL. He has also played key role in establishing trade desk for Sulphur and other refinery products. Nitin also headed Petcoke & Coal Trading Desk with Adani Group in India, a business conglomerate headquartered in India doing business in the energy sectors, resources, logistics and agribusiness. He was Advisor to JK Lakshmi Cement for their fuel sourcing.