Planning
Clarity of business drivers for capital selection.
Control of the balance between risk reduction and financial projects in the portfolio.
Improved generation of project ideas for potential consideration in the portfolio.
A portfolio that only contains clearly justified projects that demonstrate their merits.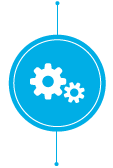 Delivery
Portfolio-level tracking of progress and spend.
Ability to adapt the portfolio to respond to the changing business environment and emerging needs.
Better assurance delivering the capital plan and achieving the benefits.
Senior management appreciation of the capital plan's value.
Less management distraction from capital surprises.
Attraction and retention of high-calibre personnel.
Visibility of forecast and delivered benefits from the capital plan.
Visibility and control of the risks within the portfolio that apply at the business level.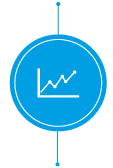 Outcomes
Increased strategic value per dollar invested.
Ability to demonstrate to stakeholders an improving risk profile of the business.
Ability to attract capital to the business.